In August 2017, the Myanmar military, as part of its infamous "clearance operations," ransacked a cluster of villages called Ta Man Thar (Shabe Bazar). They killed Rohingya, cut down trees and burned down buildings and houses. In this guest blog post, Mohammed Dullah, a former resident of that village and now a Rohingya refugee in Bangladesh, explains what happened.
Five years ago this month of August our world changed. I was twenty and I had no idea of what was about to happen. I had been terribly sick and I had a drip in my arm. I had high fever, a cough and joint pain. It was the first time in my life that I was laid out flat by an illness. We call it သွေးလွန်တုတ်ကွေး in Burmese. I was anything but prepared for the hell that was going to be unleashed on us by the Myanmar military.
On Friday, 25th August 2017 we started hearing disturbing rumours that the military had killed Rohingyas living near a Rakhine village. Compounding this, we could hear the sounds of weapons going off and we sighted a helicopter flying over our village. I remember panic gripping everyone. We were certain that the military were coming to kill us.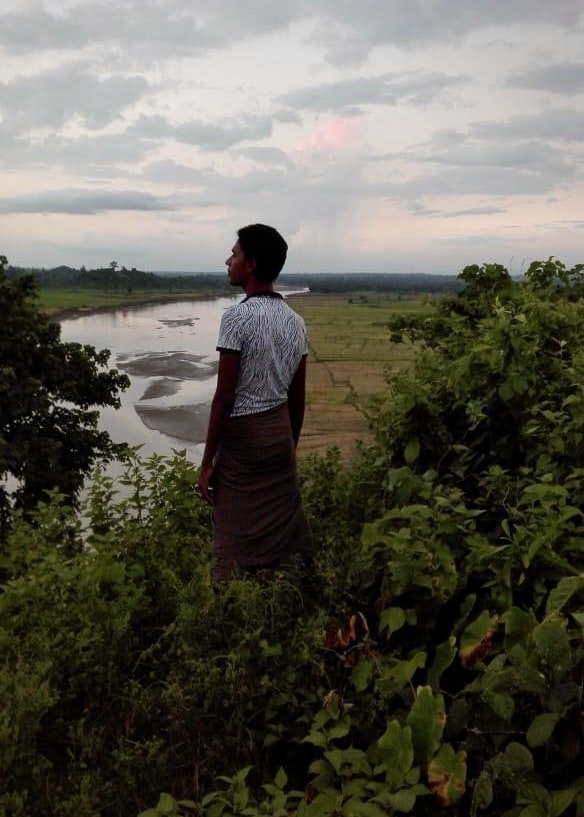 My family and other villagers decided it was very unsafe to remain in our homes. We swam across a small river using plastic floats, called Hañikkar Sali, and Bashor Sali (bamboos lashed together in a lattice). The force of the stream in the rainy season was such that some people may have lost their lives. Once across the water, we spent the entire night holding up a plastic tarpaulin to shelter from the rain. The odd thing is that people were still thinking that the trouble would pass. Indeed the next day around 5pm some of the villagers, including my family, returned to our homes.
We spent Saturday night and the whole of Sunday at home. We felt strange, tense and agitated.. We heard all sorts of frightening rumours about what was happening. People started packing whatever they could and especially dry foods. On Monday 28th August, Rakhine people and loontin (security forces) started burning homes and a helicopter passed over our village. We were hearing that the helicopter had brought weapons for the local Rakhine. This was the last straw and at 11am on Monday 28th, we crossed the treacherous river again. And we spent another night in the paddy fields under plastic tarpaulin. It rained the whole night.
The next day another concern gripped us. All our animals - pigeons, cattle and chickens were locked up. Having reared them, the thought of these creatures starving to death was too much to bear. My brother and I once again crossed the river in order to let these animals out. We managed to free the chickens and cattle but I only had time to release a few of the pigeons. We were petrified that the military would find us and shoot us.
Our village had changed in a matter of 72 hours. Before that day, to tell the truth, I had a reasonably comfortable life. My brother and my dad were both in business, and even though they faced many restrictions of many kinds, we were still relatively comfortable. We lived in a wooden house and in front of it there was a large man-made pond and I used to bathe in it every day. Trees surrounded our homestead. And of course we had chickens, pigeons and cattle.
I passed my matriculation in 2016, and I was a volunteer teacher in our government school. There was a shortage of teachers ( because of the tensions in Arakan since 2012) and so I was an unpaid teacher. It was a significant moment in my life and I was able to teach Rohingya children as well as children from other ethnic groups including Rakhine, Chakma and Mro. In fact, I am still in touch with some of them and they continue to live in my village.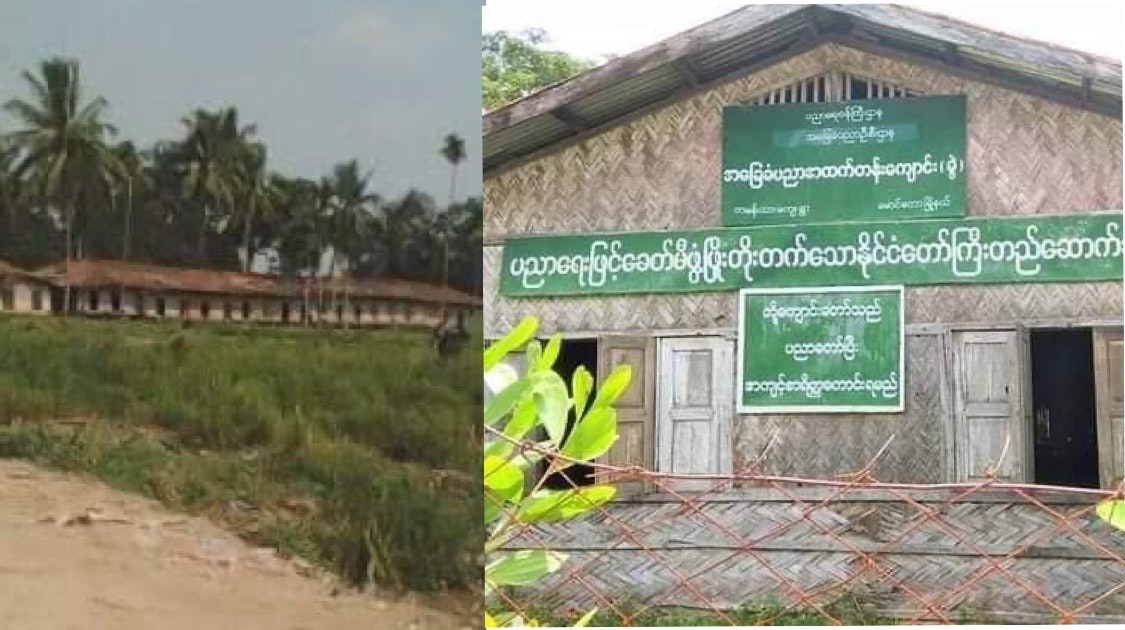 When I was a student, I had classmate friends who were Rakhine. And a lot of my Rakhine teachers were very fond of me. I never felt malice though some of the Rakhine kids did call us "Kalar" - a slur reserved for Rohingya. It was also accepted that students in the first row in school would be Rakhine not Rohingya. There were of course other indicators that life for us was not normal. The large madrassah ( a place for islamic teaching) was closed since 2012. Our mosques - about ten - in our cluster of villages had limited opening times. I had also heard of the 9th October 2016 military operations against the Rohingya.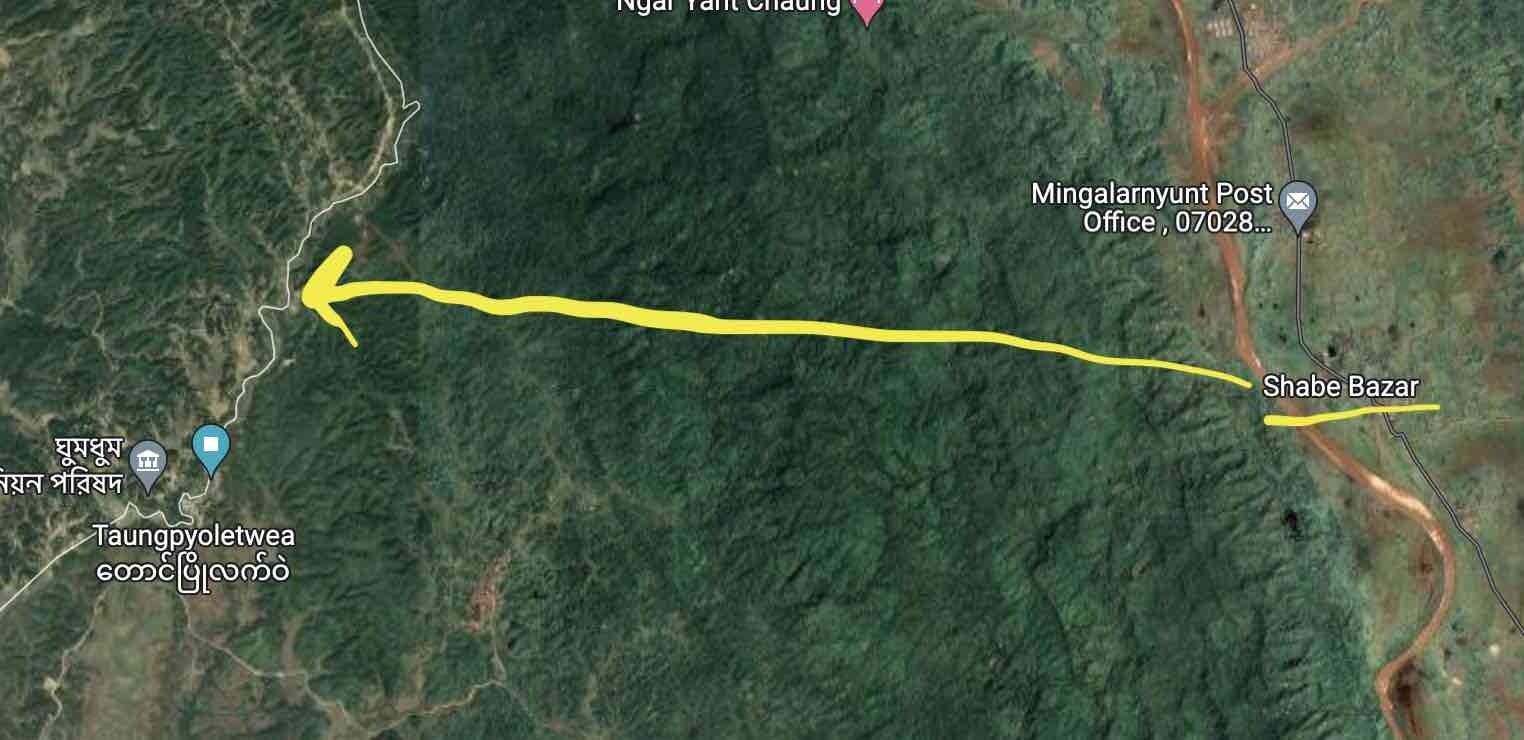 We returned from setting the animals free, and straightaway we left for Bangladesh . I carried my young niece all the way to the border and beyond. It took us 32 hours starting Tuesday 29th August. We spent the night in the hills and we reached Bangladesh in the early evening on Wednesday. We crossed a kilometre north of Taung Pyo Letwe/Gundum area - called the Azu Khaiya border. My niece was thankfully too young to comprehend what was happening. And she has no recollection of Myanmar.
At the time, all of us were thinking that we would ride out this trouble in Bangladesh for a few days and then return home. We had no idea of the magnitude of what was unfolding. I probably still do not comprehend what is unfolding for us. I would argue that not even the world comprehends what is happening to us despite witnessing all that has taken place and all that is developing in Myanmar.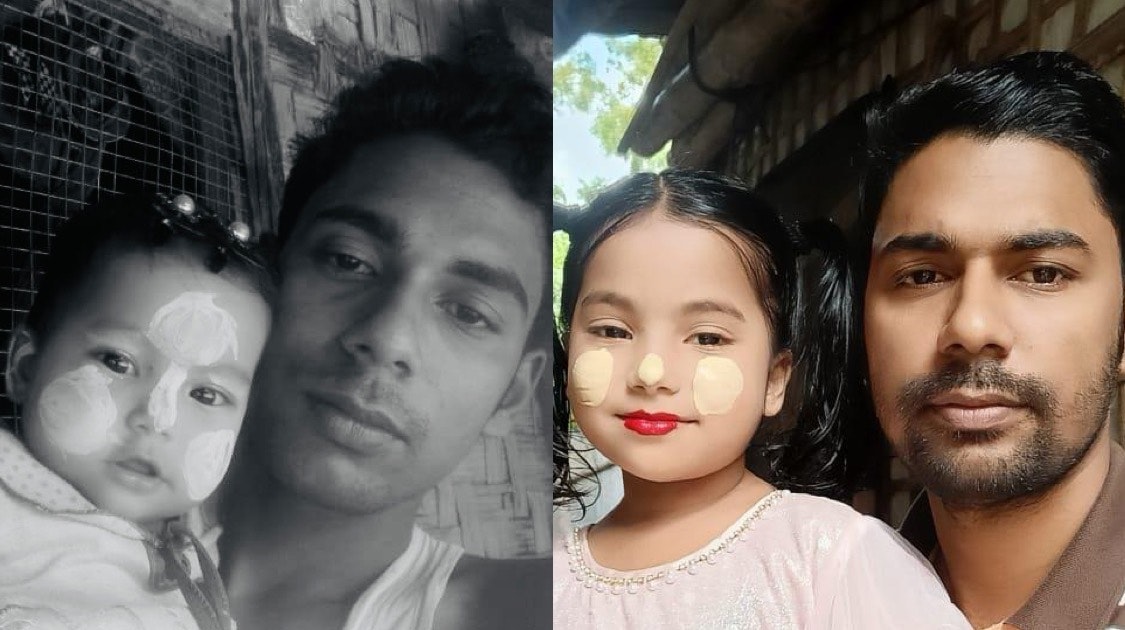 I hope I will return some day soon along with my family and my little niece. I will willingly carry her all the way back if I am given the chance. I am only 25, and yet I feel my future is uncertain. That must not be the case for my niece or for me or for any of us. This is my wish and I believe the wish of all Rohingya refugees.