Abdul Monaf
---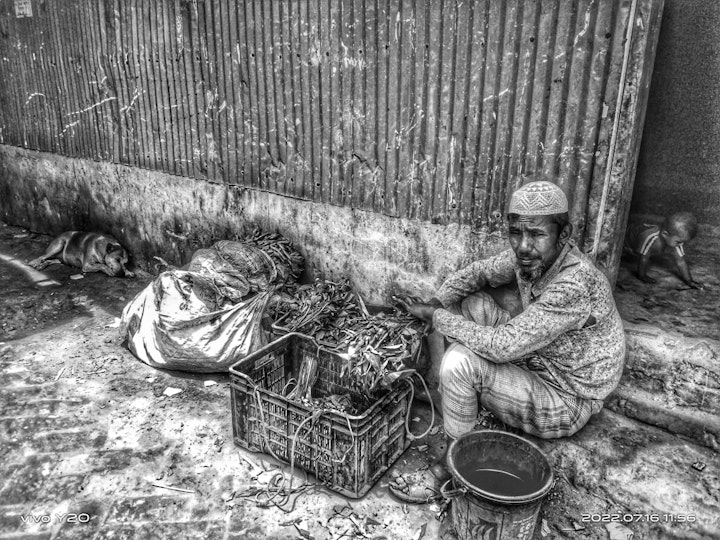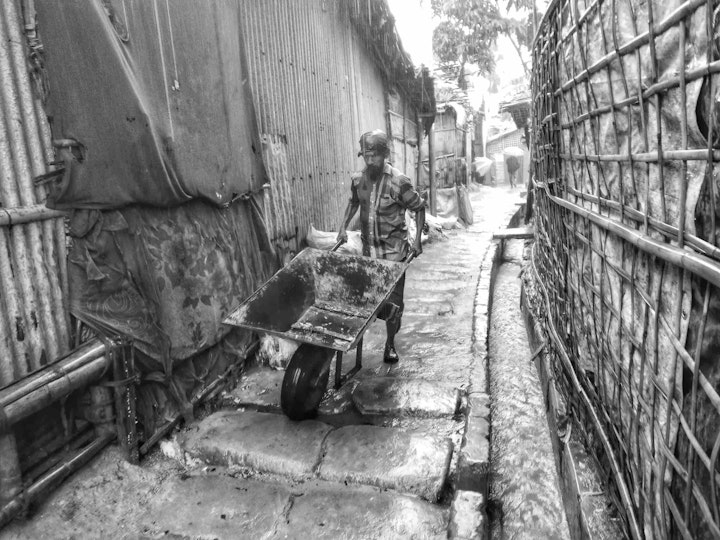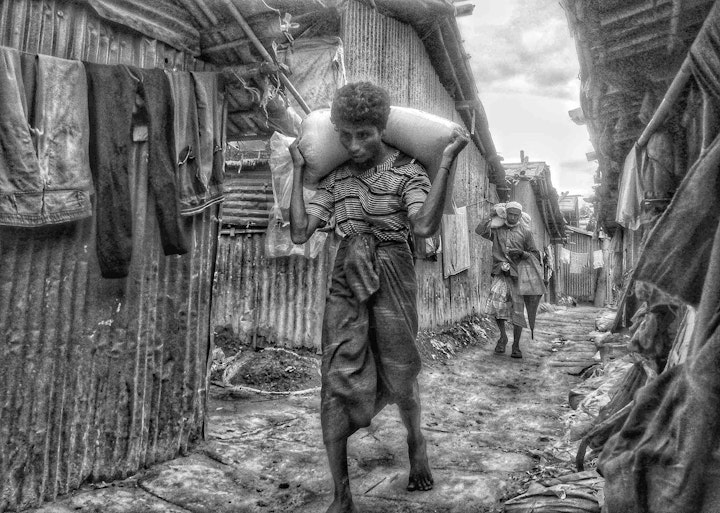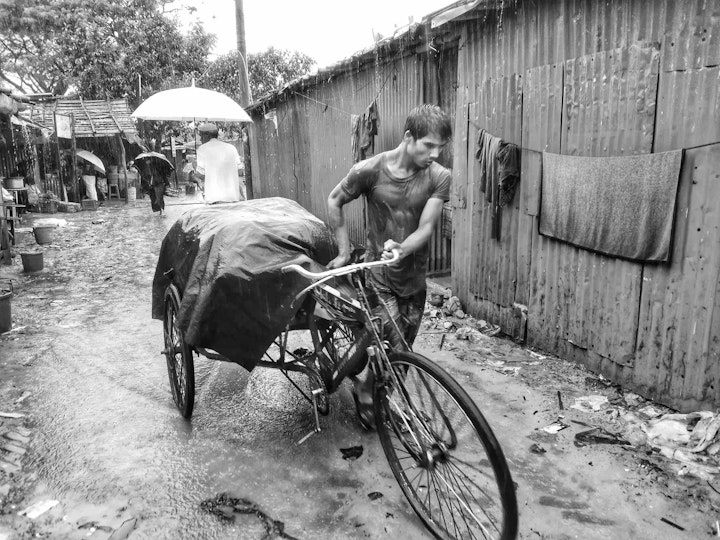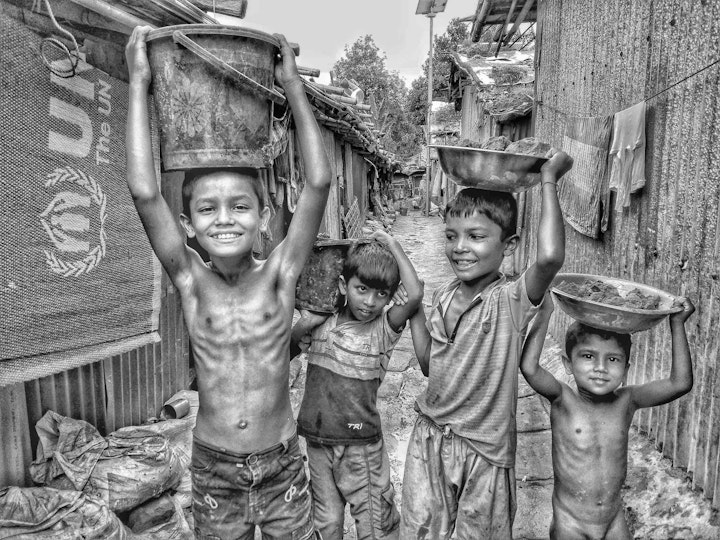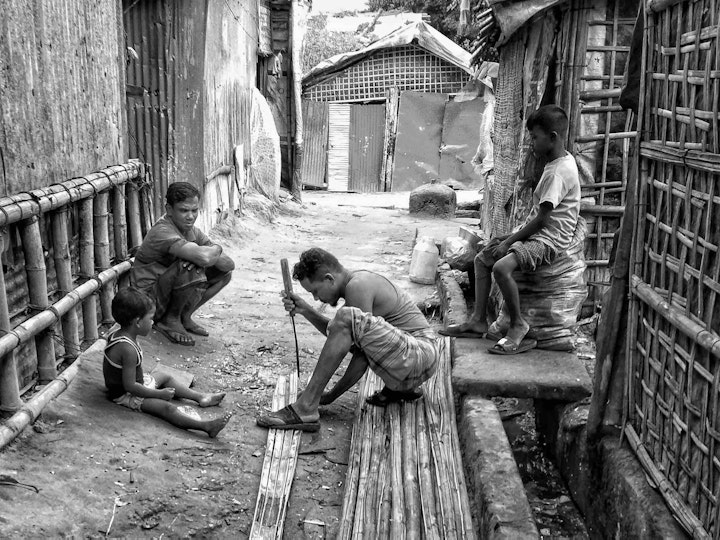 Profile of Rohingya Refugee Photographer Abul Monaf
Abdul Monaf resides in Kutupalong Registered camp. His family originates from Andang Thana, Maungdaw Myanmar. The name is Inn Din in Burmese (အင်းဒင်). It is an infamous name. It was the site of a terrible and well-documented massacre in 2017. The photographs of the dead Rohingya from that massacre helped to alert the world what was happening in Myanmar.

Abdul has been a refugee twice in his life. He says "My village has not known peace for decades. My family were first made refugees in the early 1990s. We were repatriated back to Myanmar. However, after three years, my family and I had to return to Bangladesh and became refugees for a second time because of Myanmar army persecution."
Abdul has a very distinctive editing style. His photographs often deal with work and labour in the camps. This includes child and adult labour. His documentary photographs provide a corrective to those who say that Rohingya sit around and eat aid. Rather he shows discipline and application when Rohingya are permitted to work. This is something the authorities are not keen to encourage, and livelihood opportunities continue to be denied.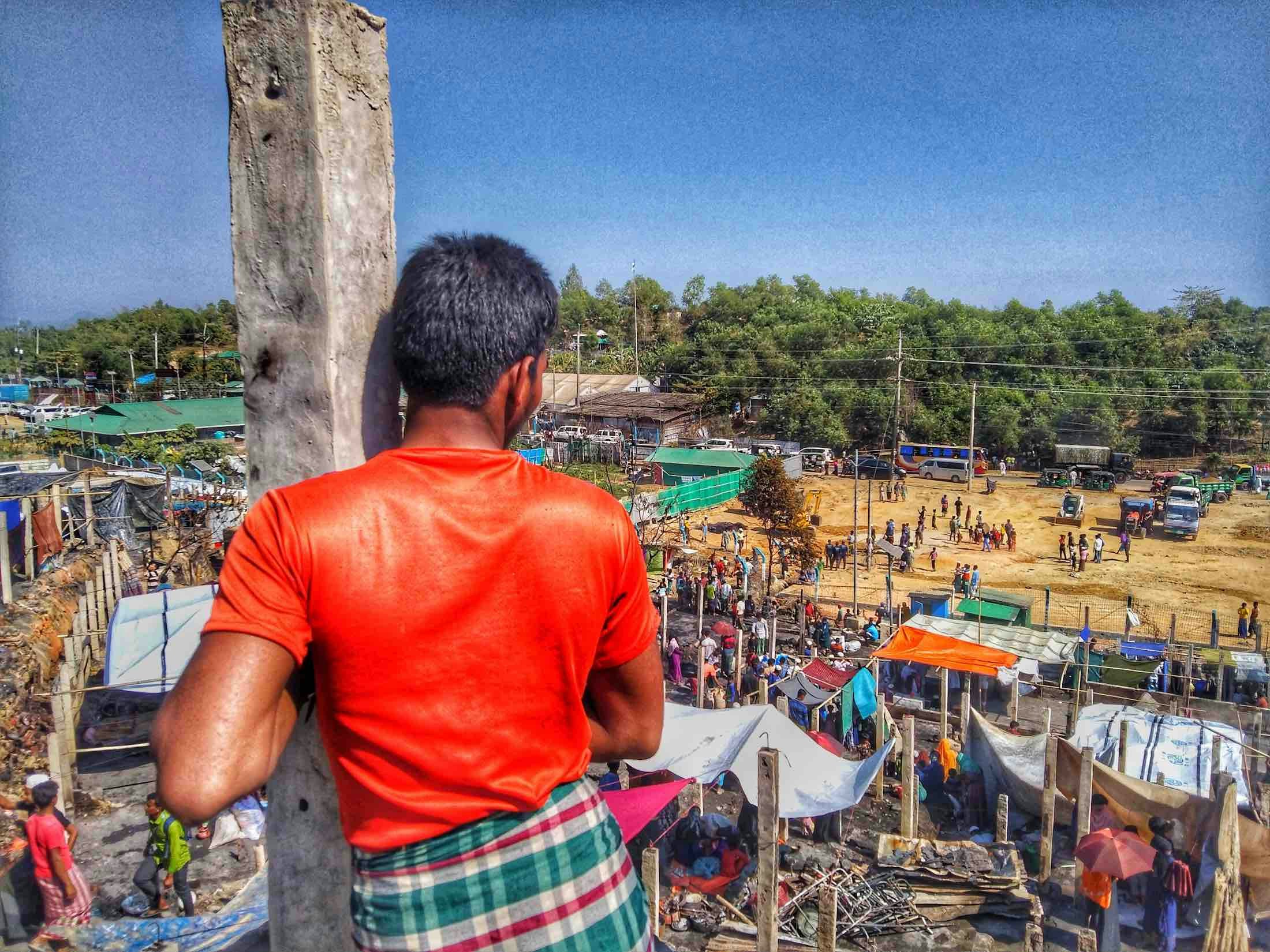 In March of 2021, Abdul was one of 14 photographers who exhibited at the 19th Oxford Human Rights Festival. The theme was "Disruption."
In September of 2021, Abdul took part in the "The Next Generation - Young Rohingya Refugees" exhibition held by Oxford Human Rights Festival.

In October of 2021, the exhibition continued at Tap Social in Botley til the end of 2021.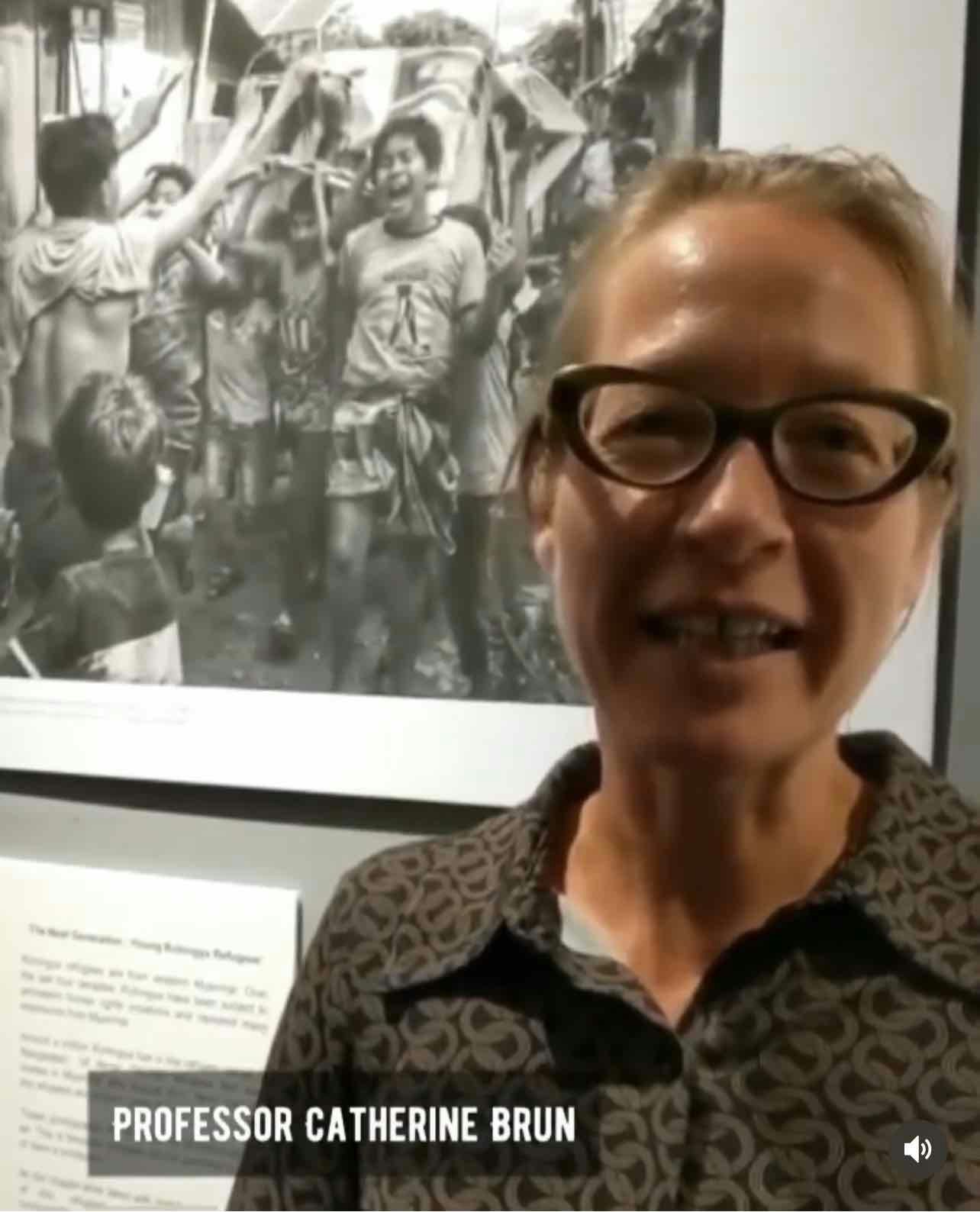 In January of 2022, Abdul's work was exhibited online by Rohingya Action North East, England, UK.
In June of 2022, Abdul's work was exhibited at the Museum of Trust & Dialogue for the Mediterranean in Lampedusa, Italy. The exhibition was launched by Tareke Bhrane, President 3rd October Committee, The exhibition will finish in December 2022

Abdul will be exhibiting at the forthcoming Rohingya Photography Exhibition in Venice in October 2022
---
Abdul Monaf on Social Media: Twitter
---
created 3 September 2022