Escape from Tula Toli by Korim Ullah
---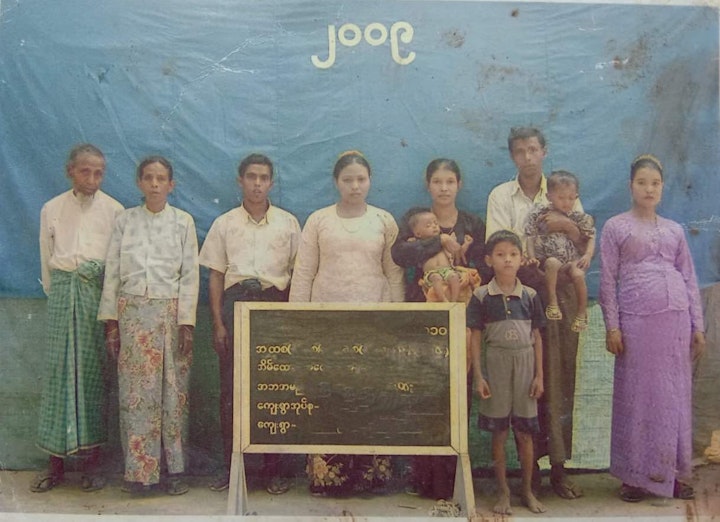 Survivor's account of the massacre of 30th August 2017
On 30th August 2017, the 99th Light Infantry Division of the Myanmar army carried out a massacre in the village of Min Gyi (Tula Toli). The scale of the killing was considerable. UN investigators estimate that approximately 750 Rohingya were killed including more than 100 children under the age of six. In this account of the day, Korim Ullah, then a boy of 16, explains in unspairingly frank and emotional detail what happened during the darkest day of his life.
---
On 30th August, five years ago, when blood was being spilled in my village, neither my father nor my mother thought about me. Nor did my father think about my mother, his wife. We love each other very much but on that day, we seemed not to be able to look after each other. I was tasked with helping my grandmother, but I didn't. She was slaughtered in the river. These thoughts are buried in my heart and are always with me.
Ten days beforehand, the village chairman Aung Kyaw Sein (အောင်ကော်ဆိန်း) called a meeting at an old mosque compound in Chor Para called Mow Sot Biy Da. I was present at the meeting. He informed us that the military would be entering the village. He explicitly told us that we should not leave the village. Instead, villagers should stay safely by the river bank. The military may burn one or two houses but they will not harm anyone, he said. This was his plan for the slaughter that was to come. On 29th August, a day before the massacre, Aung Kyaw Sein repeated the message via his assistant Mohammed Sea Disk.
After this command that we should stay, many people were naturally concerned. They were convinced that the military would do more than just burn a few huts. A few people left the village, including some of Aung Kyaw Sein's Rohingya henchmen. My grandmother pleaded with us to leave but my grandfather was against it. He loved his home, the land that he owned, and his wealth. He was adamant that we should ride it out.
The only precaution we decided on was to hide some valuables. On the eve of the massacre, my mother and I dug holes within our compound. We put in whatever valuables my family had, including gold, documents of farm lands we owned and so on. We never got a chance to retrieve them.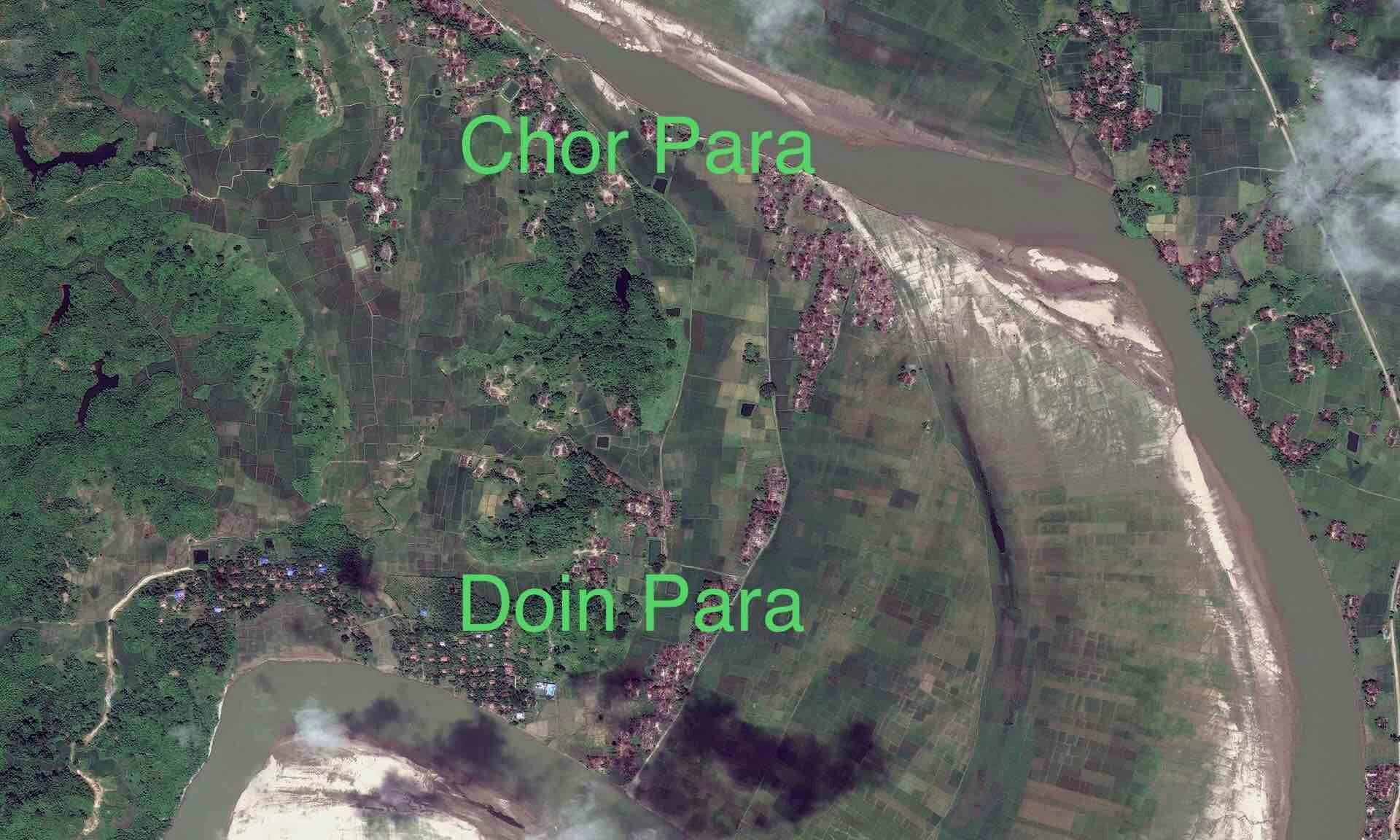 We also made the decision to move out of our home in Doin Para and move to Chor Para. Tula Toli consists of several hamlets. Doin Para is one such hamlet, and it was close to the Rakhine people hamlet, called Fok Para (a mere 2-minute walk), and to the Border Guard police camp. This made Doin Para unsafe. Chor Para is the river bank hamlet, and we thought it would be best to move there before the military arrived. We shifted to Chor Para on the 26th August.
I felt uneasy, emotional and agitated. I had nightmares.
Video: Min Gyi, also known as Tula Toli, villagers gathering at the river bank as instructed by the village chairman. The military had already entered the village and had started burning homes. Video taken by Mohammed Amin.

At 7.30am on Wednesday (30th) morning, my grandparents had misgivings about burying the valuables. They were concerned someone would dig it up. So I went with them to retrieve the hidden valuables. I left them and promptly returned to Chor Para to be with my mum.
Then, at 8.40am, our lives changed for ever. Automatic gun fire rang out. There was chaos. People were screaming that the military were burning homes. My parents, siblings and I managed to reach the river. In the midst of this my father ran. He ran without a glance at my mum or his 6 children.
I was instructed to find my grandparents and take them to safety. As I escorted my grandparents to the river, we were halfway there when we saw the soldiers with our own eyes. They were firing indiscriminately. Not just guns but also rocket launchers. My grandfather went in one direction and my grandmother and I went in another. We were headed for the river where I assumed my mother still was with my siblings. When we reached the river I managed to spot my mother. She had one child on her back, one on her shoulder and another on her head. She was crossing the river to the other side. I wondered if I would ever see her again.
People scattered in every direction but bullets were hitting them. Those who jumped into the river were also being shot at. I could see people who were struggling with their wounds and others who were motionless. We found ourselves at the riverbank and the soldiers were separating men from women. My grandmother must have realised at this point that everyone was about to be slaughtered. I left my beloved grandmother as well as my aunt and her 5 children.
People crossing from river from Chor Para to escape the military, circa 1030am, 30th August, 2017.
I made my way to a paddy plot and tried to hide there with eight others - all men. We tried to be as still as possible. At some point we were spotted and the military fired at us. Some of the men were hit. They asked me to help. I did not help. I had to think of my own survival.
For a while I was able to observe, with absolute terror, what the military were doing. I could see that they had swords, machetes, knives and petrol tanks with them. I saw scores of men being killed. There was another area of water where the women were kept.
They kept a few men alive. These men were made to dig holes in the river bank for the dead bodies, and then they were also slaughtered and their bodies were kicked into the holes they had just dug. I could only see three holes. Dead bodies as well as half dead bodies were dragged and thrown into these holes. They brought paddy hay from haystacks in order to set the holes on fire. I could hear the cries of those who were thrown into the burning fire alive.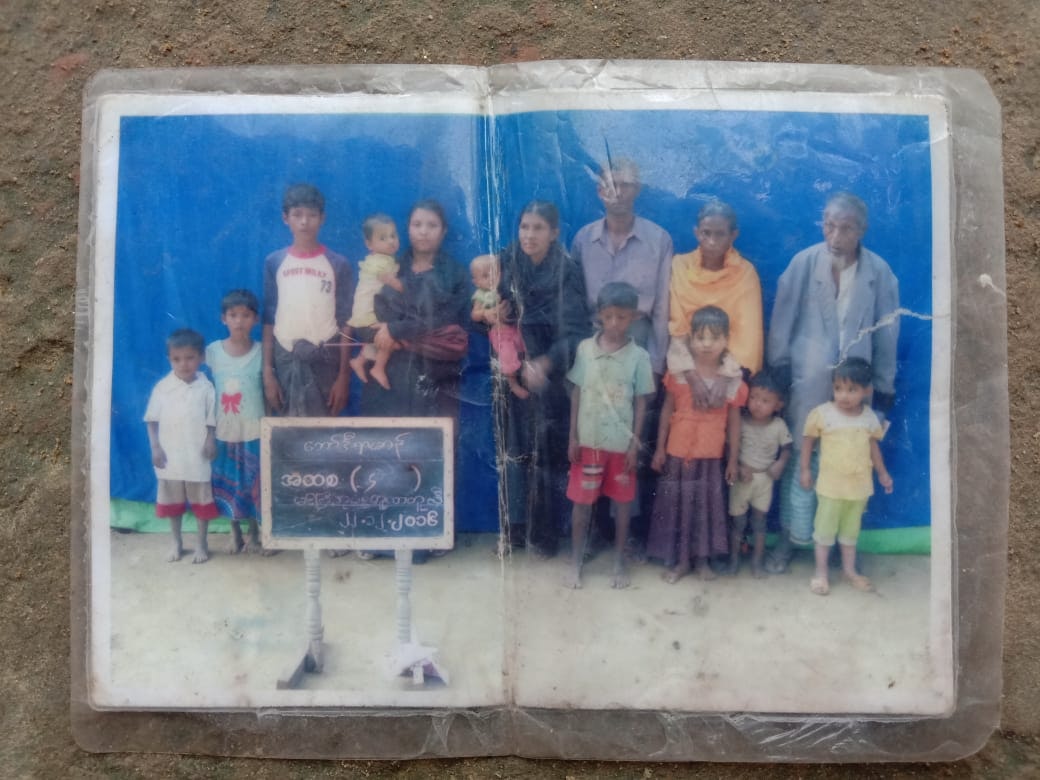 I saw my own grandmother cut at the neck and burnt. I saw the slaughter of my paternal aunt and her 5 children. I saw the killing of many children including infants who were thrown into water.
Around 10.30am, it started raining and the level of water was increasing in the river. The fires were put out by the rain. I started crawling towards the south through the paddy field. I dragged a banana plant to the river and used it as a float to cross the river. As I got to the shore of Wut Kyain, I found a baby floating on the water. I took her body and laid it out on the shore.
Despite all that had happened during that day and all the death and destruction, I fully expected to see my parents and my siblings alive. I didn't have any doubts. I also believed I would see my grandfather. Sure enough at 3: 00 PM, I was reunited with them at Shil Hali village. I cried uncontrollably. I could not bring myself to tell them about grandma and my aunt. I told them I could not find them. To this day, 5 years on, I have not told them.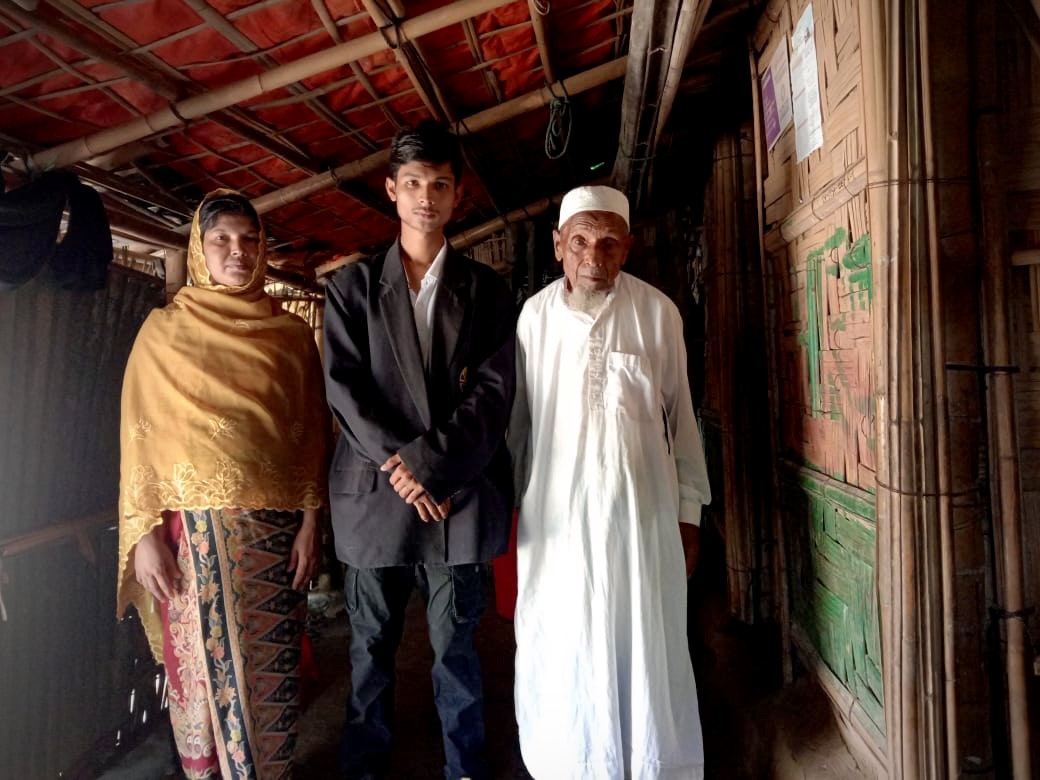 ---
created 30 August 2022.