Exhibition in Verona, Italy
---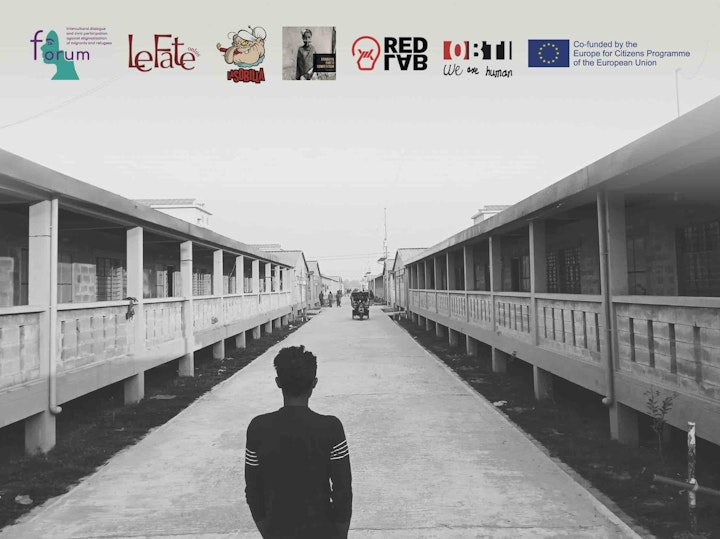 A photography exhibition by 19 Rohingya refugee photographers from Bangladesh and India.
Verona exhibition of "Un ambiente ostile: vita dei Rohingya" was organised by by Le Fate Onlus, La Sobilla Associazione Culturale, One Bridge to Idomeni, RedLab and the Rohingya Photography Exhibition.
The inauguration took place on 24th November. The honoured guest speaker was Dr Ambia Parveen, Chairperson of European Rohingya Council (ERC). Professor Francesco Della Puppa of Ca' Foscari University of Venice opened the inauguration. Other speakers included Oreste Veronesi from La Sobilla and Pietro Albi from One Bridge to Idomeni and from RedLab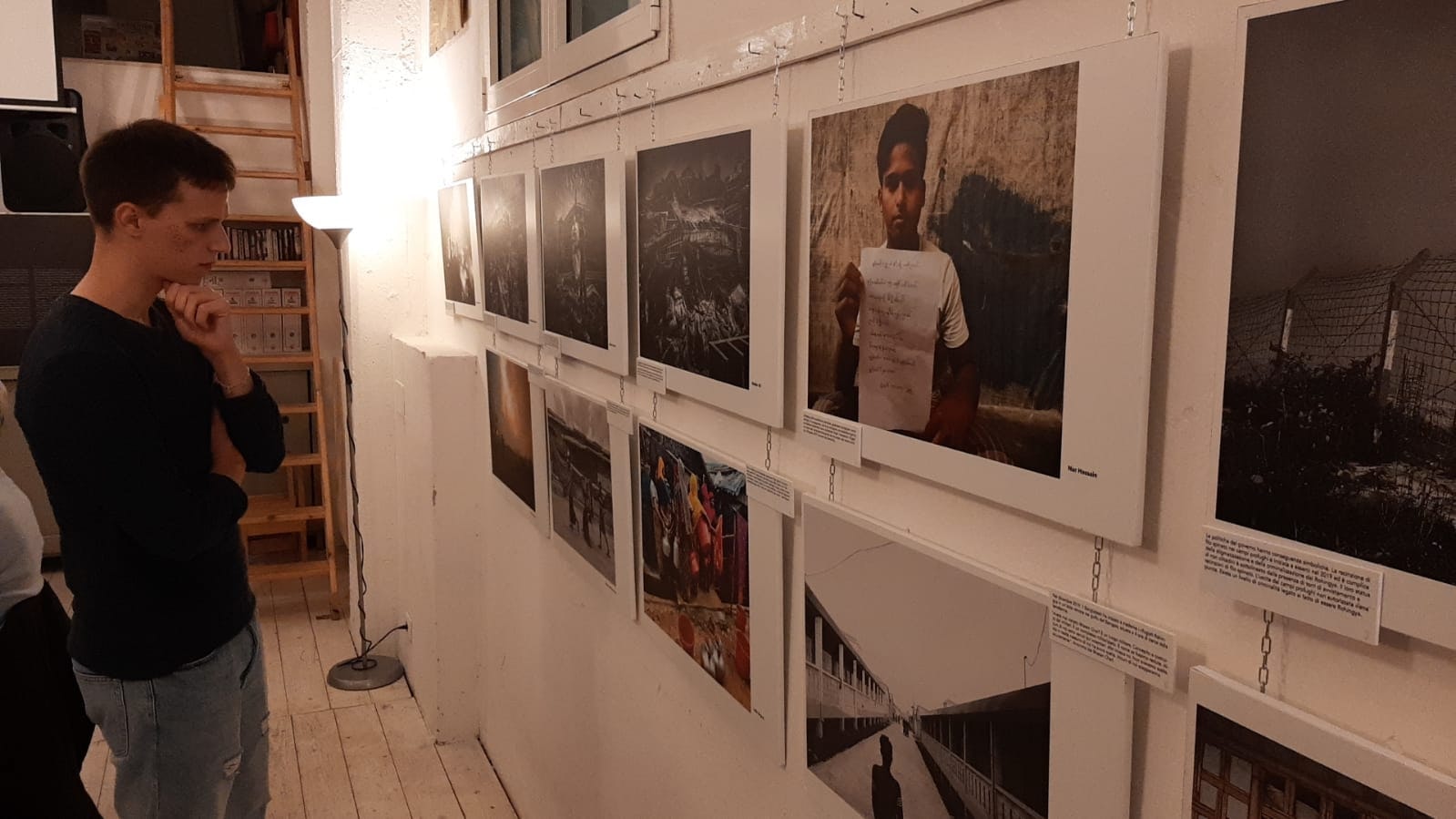 Nineteen Rohingya photographers took part in the exhibition. In alphabetical order, they are: Anonymous (from Bhasan Char), Yassin Abdumonab, Zahangir Alam, Haider Ali, Salim Ullah Armany, Laila Begum, Sahat Zia Hero, Mohammed Hossain, Nur Hossain, Zonun Hubait, Mainul Islam, Mohamed Kasim, Mohammed Salim Khan, Ro Mehrooz, Abdul Monaf, Minara, Peter Saiful, Mohammmed Zobair, Md Zonaid.

The exhibition was curated by Shafiur Rahman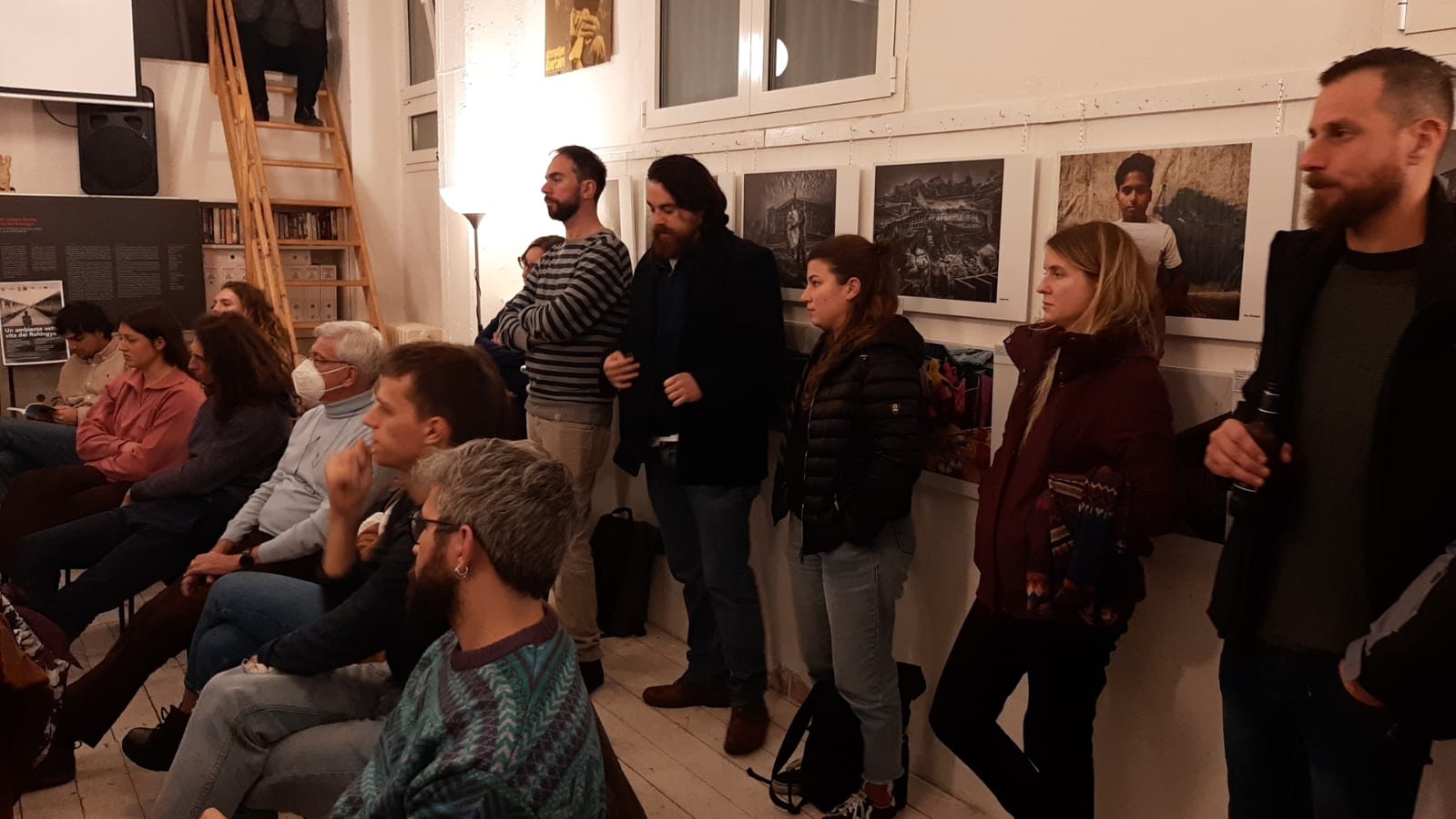 Dr Ambia Parveen said:
The Rohingya refugee photographers appreciate your act of solidarity. They are a people who dream of a society of inclusion. Your exhibition makes them feel included. And for this, thank you.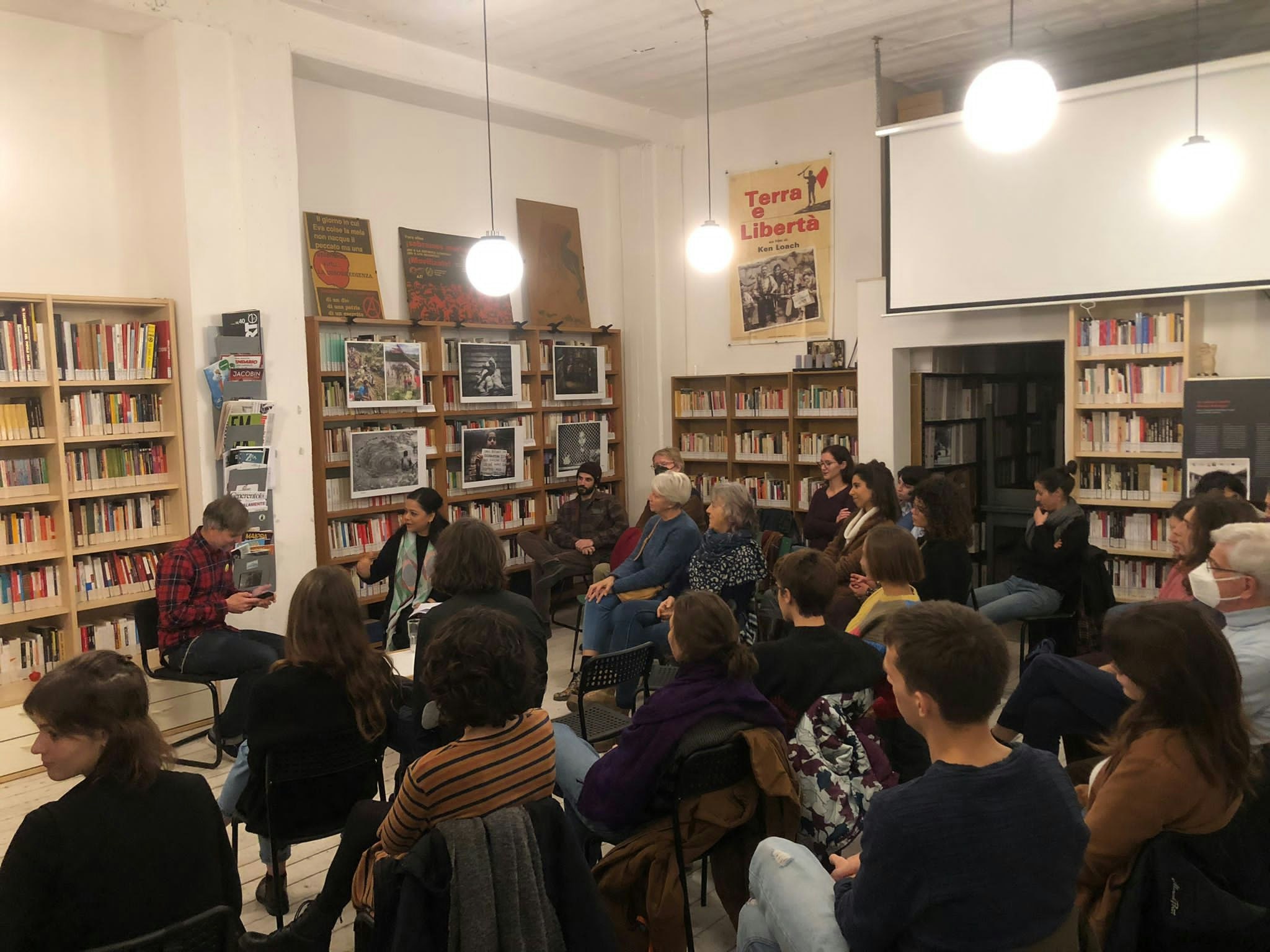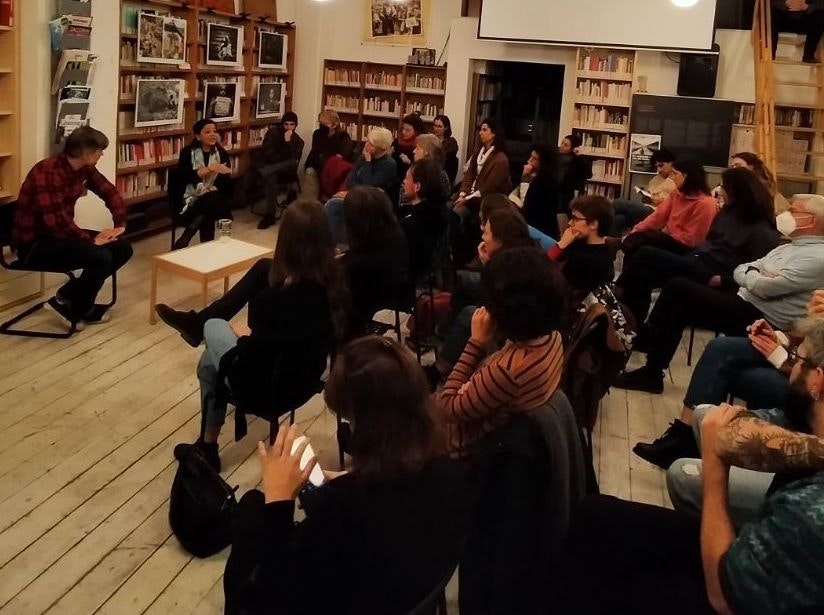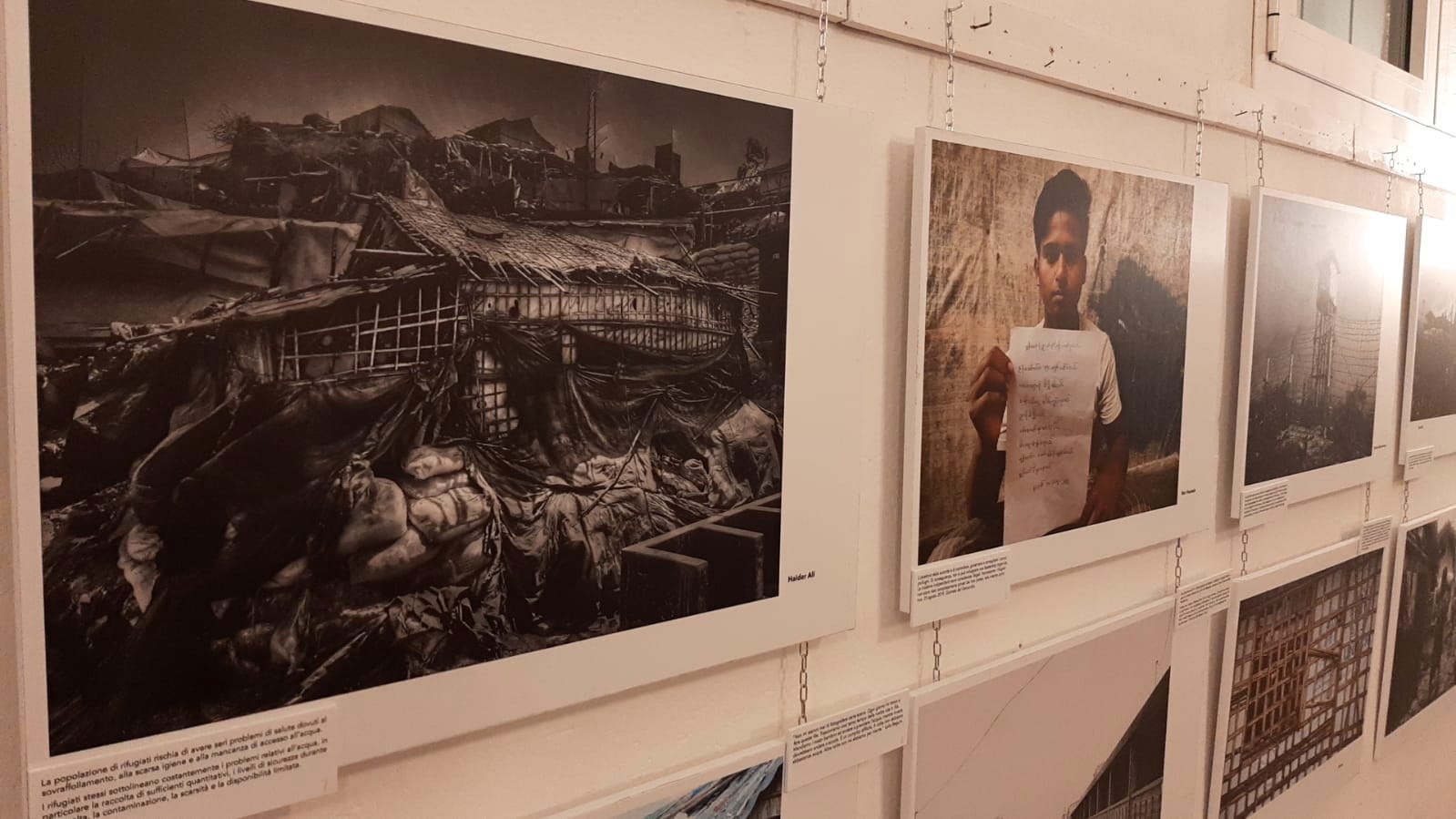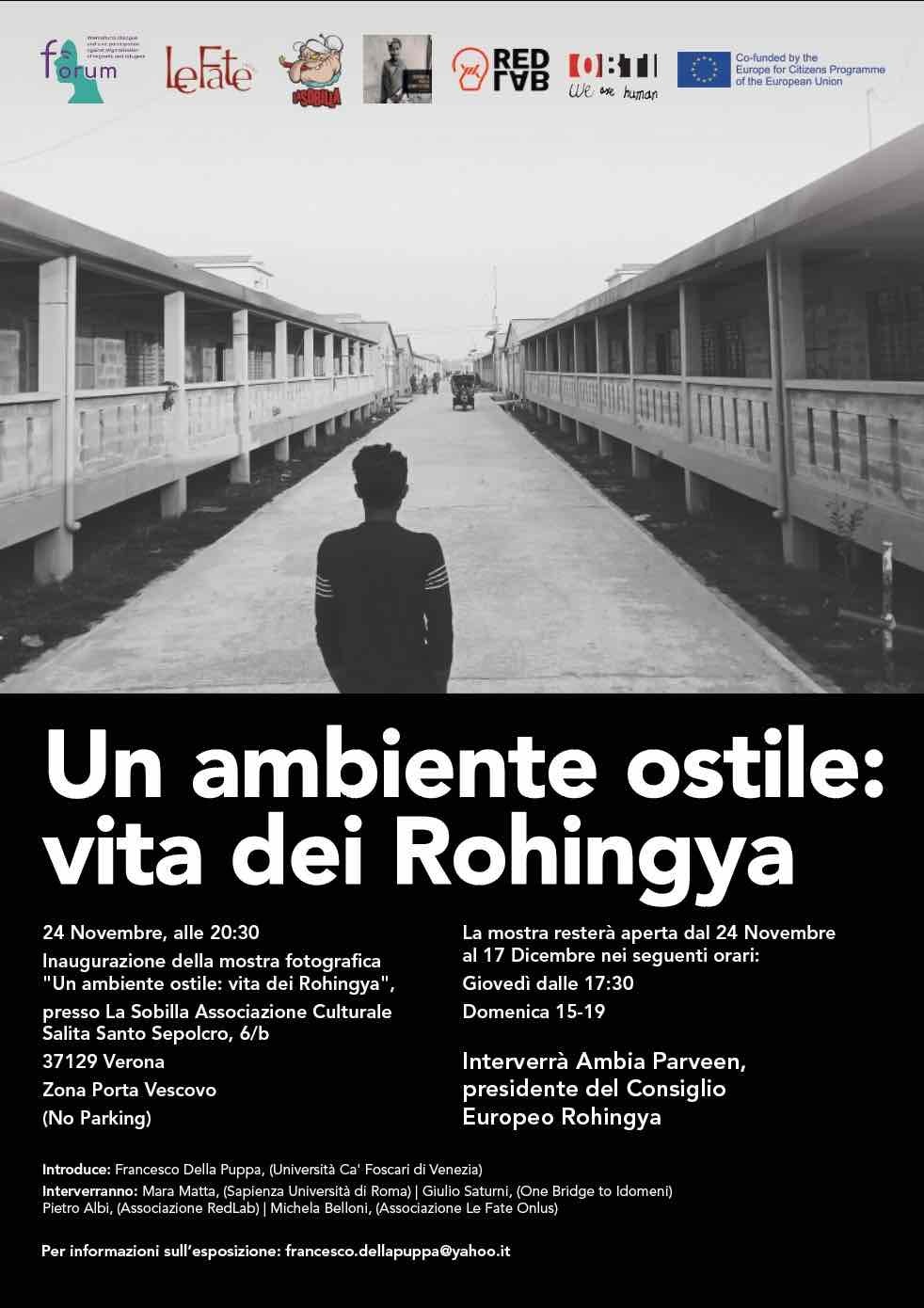 ---
In the interests of transparency, Shafiur Rahman curated the exhibition voluntarily, and paid for design and translation costs.