Noor Hossain
---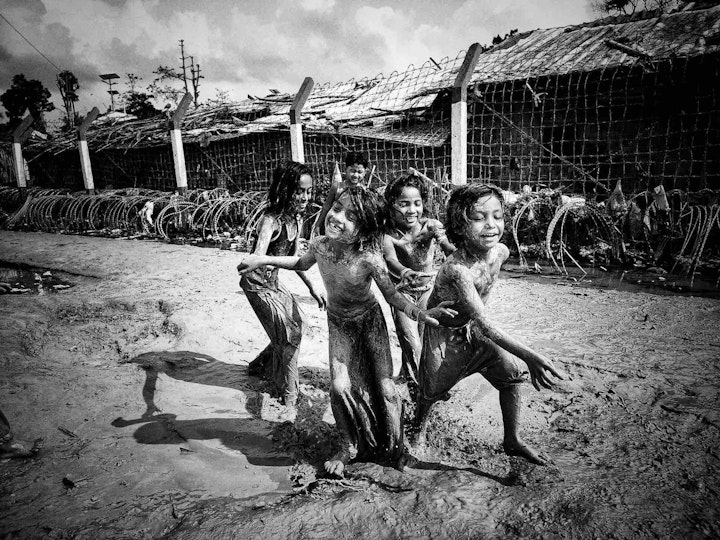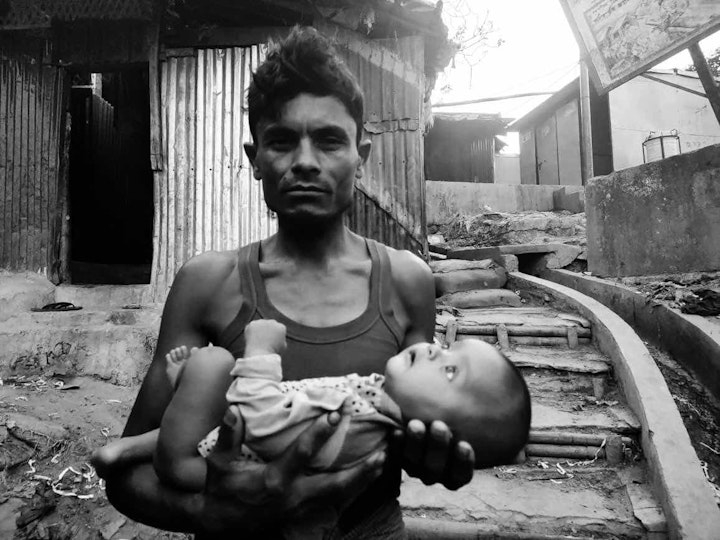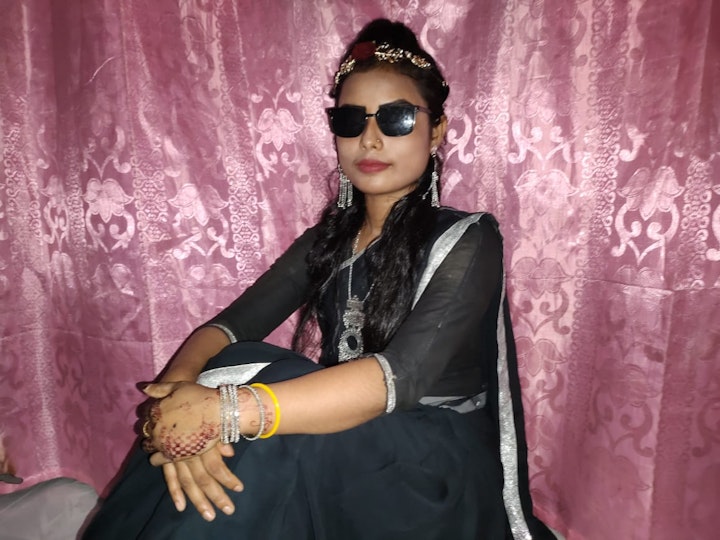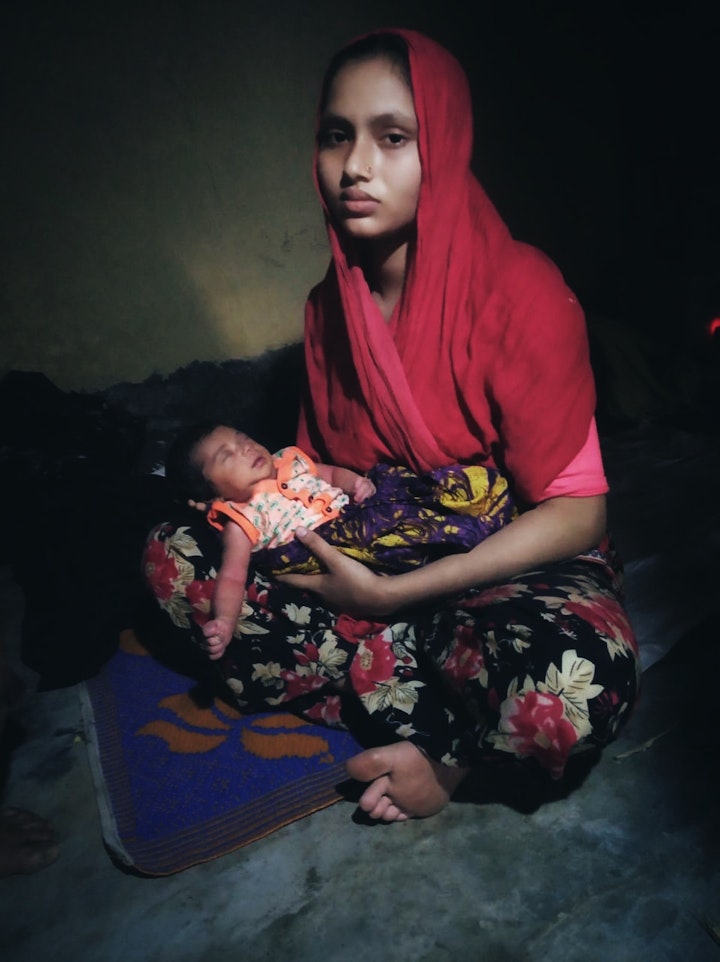 Profile of Rohingya documentary photographer Noor Hossain
Between April and August 2020, Noor Hossain was the Competition Photographer of the first Rohingya Photography competition, responsible for promoting the competition. His photograph of a girl wearing a "Covid mask" was used as the logo of the competition, referencing the fact that the contest was held during Bangladesh's first lockdown.
In May of 2020, a photography by Noor Hossain was published in Global Voices.
In November of 2020, two photos by Noor Hossain were published in Kutupalong. Weapons of Reason magazine "Conflict" issue.
In March of 2021, Hossain was one of 14 photographers who exhibited at the 19th Oxford Human Rights Festival. The theme was "Disruption."
In October 2021, he took part in "The Next Generation- Young Rohingya Refugees" exhibition held by Oxford Human Rights Festival.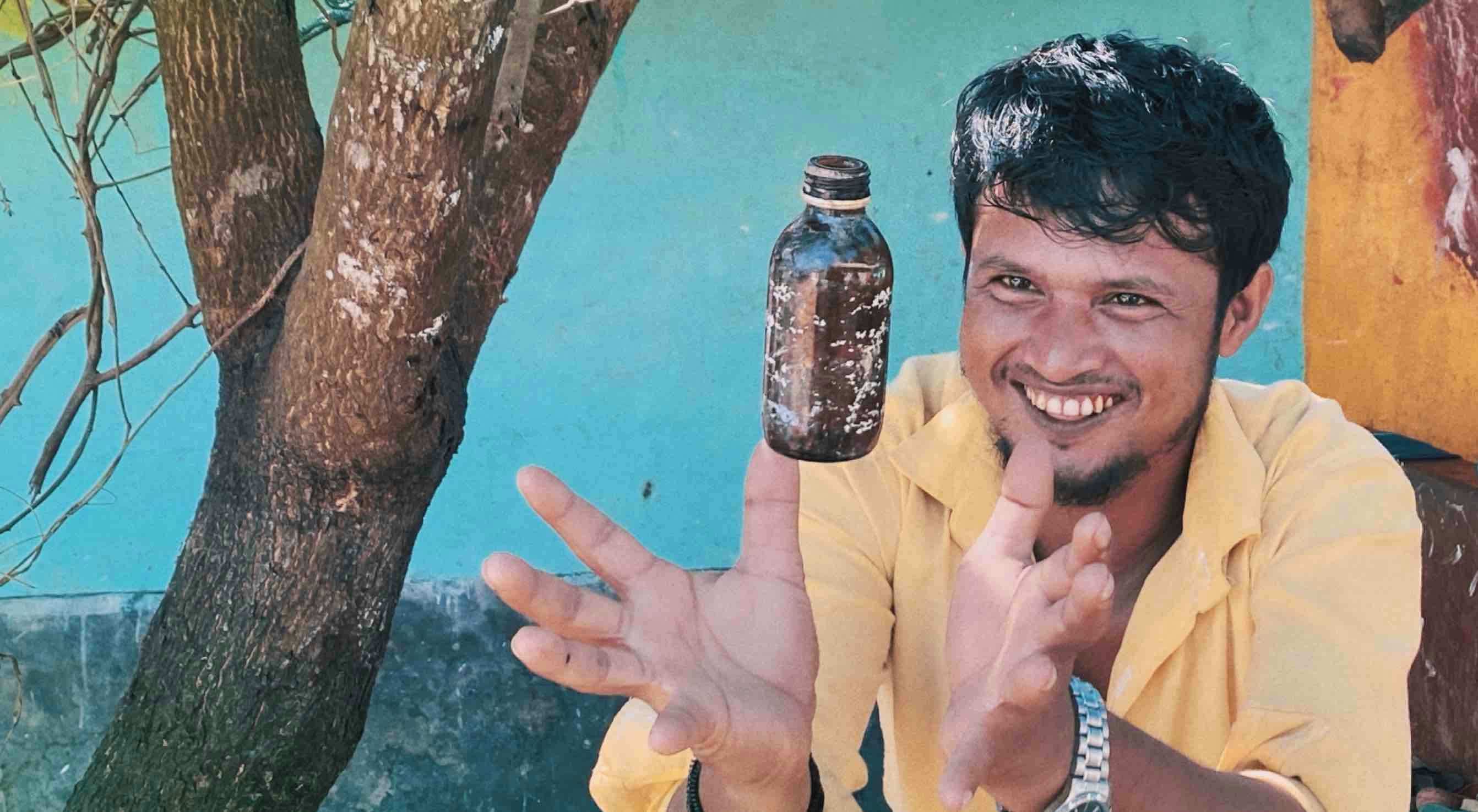 Also in 2021, a few days after the military coup in Myanmar, Noor Hossain photographed a young woman raising a three finger salute against the military dictatorship. This was the first social media image expressing such support for the struggle against Min Aung Hlaing from the refugee camps. The tweet received many supportive responses from Burmese people who acknowledged that they had been misled by the military on the issue of the Rohingya, and apologised.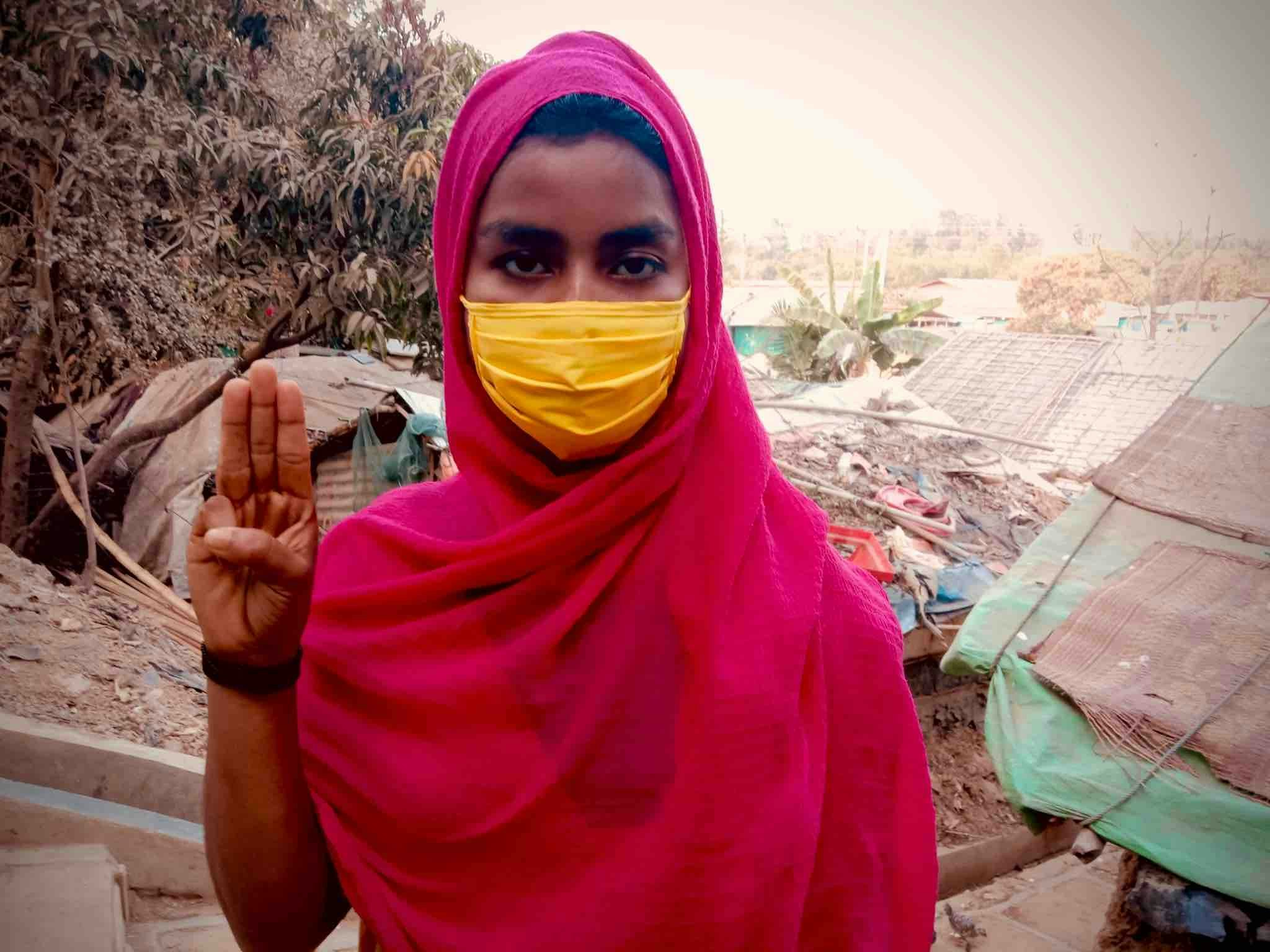 Soon afterwards, on 21 February, Noor Hossain photographed Rohingya women and girls holding an image of the slain anti-military protestor, Mya Thwet Thwet Khaing. This was retweeted thousands of times and received a huge positive response from those fighting for democracy in Myanmar. Three examples are given below.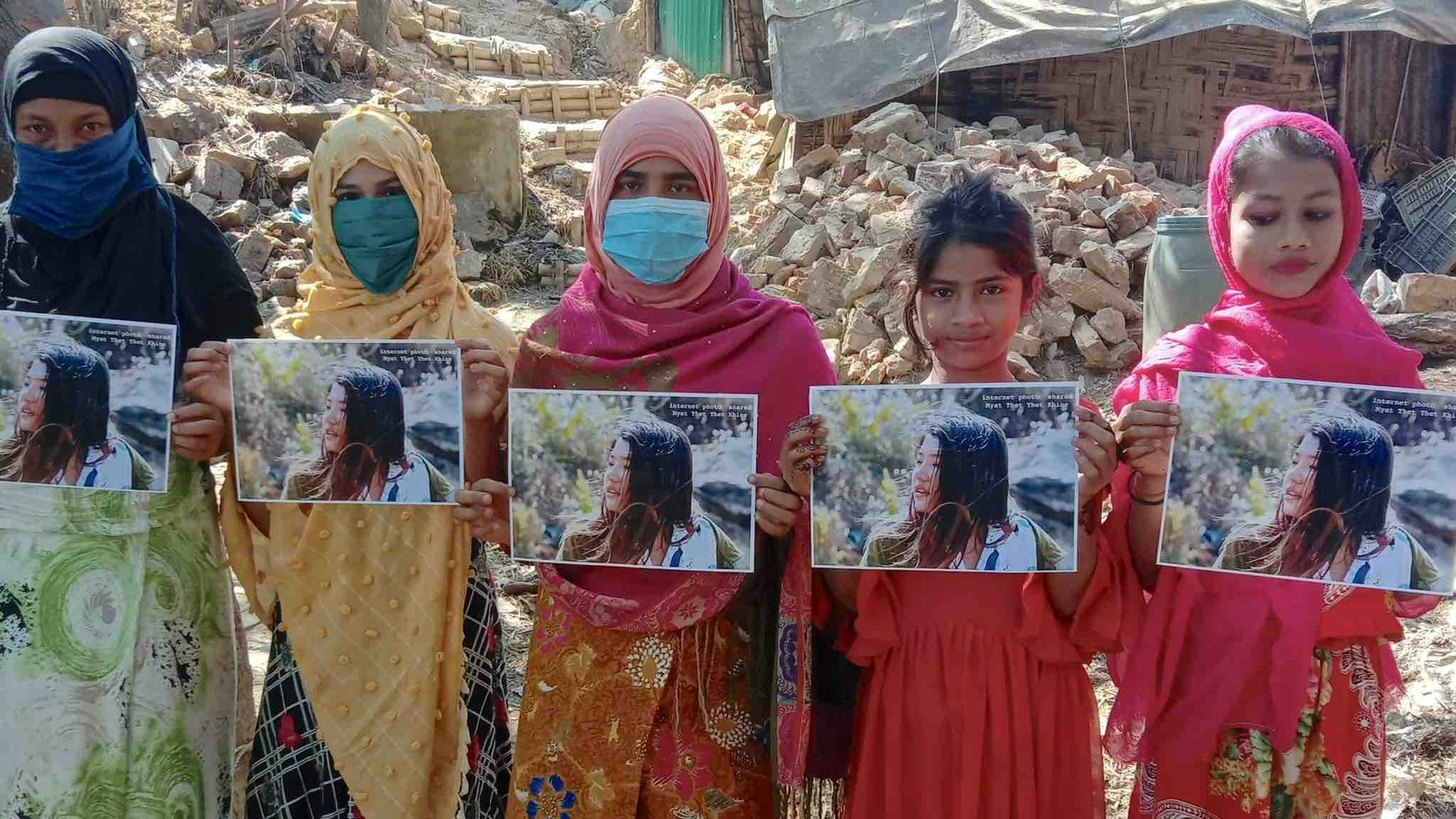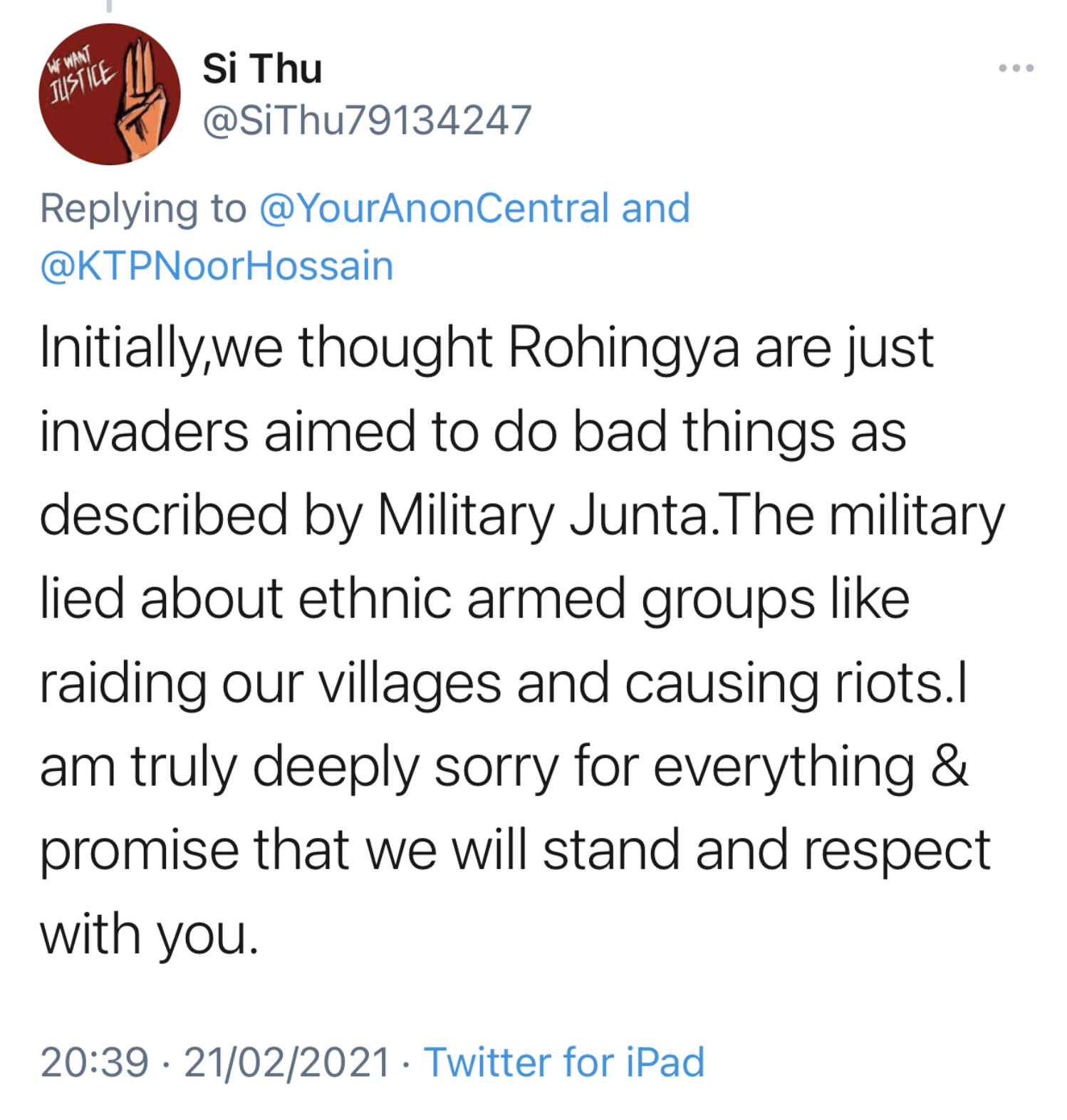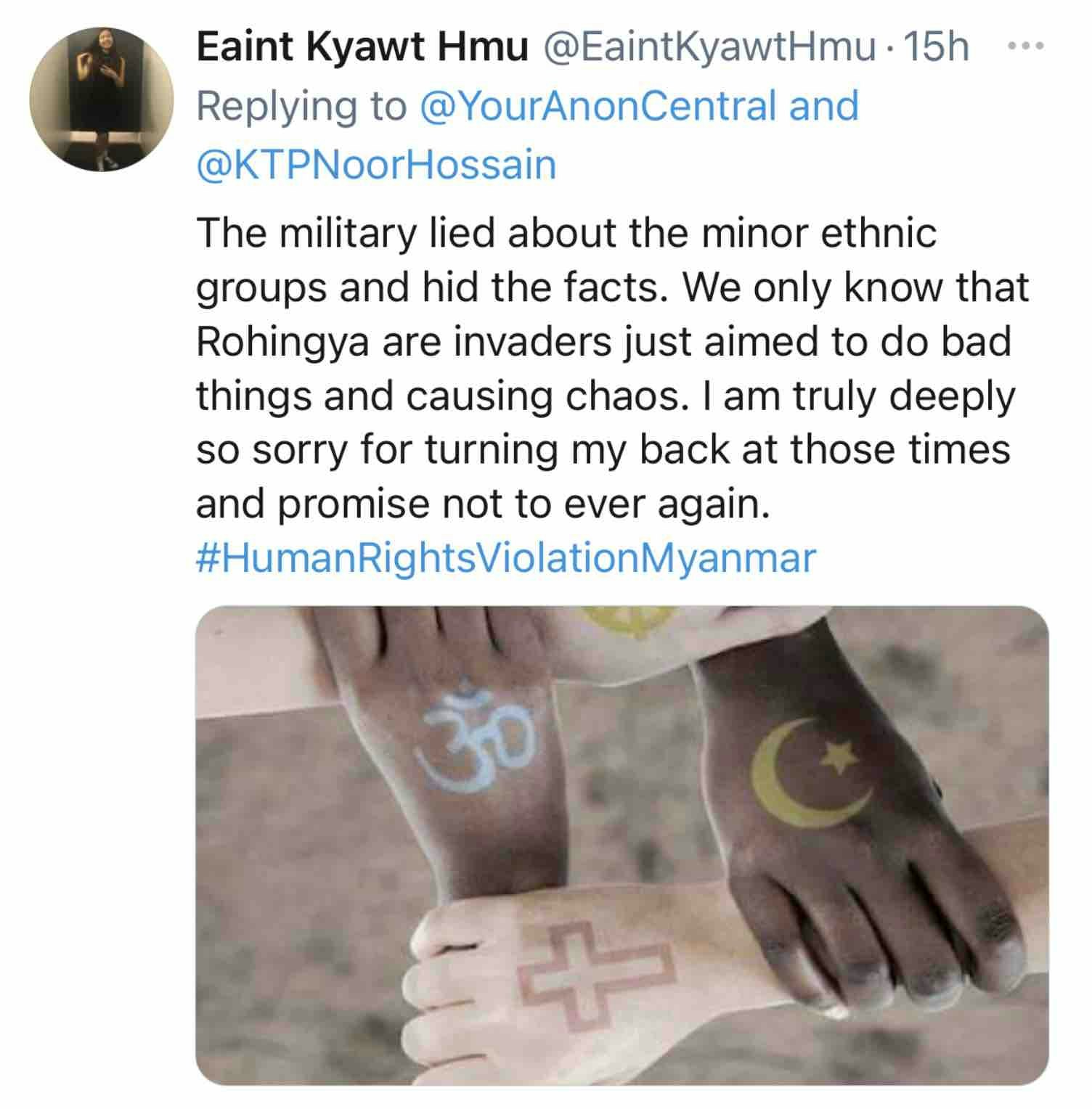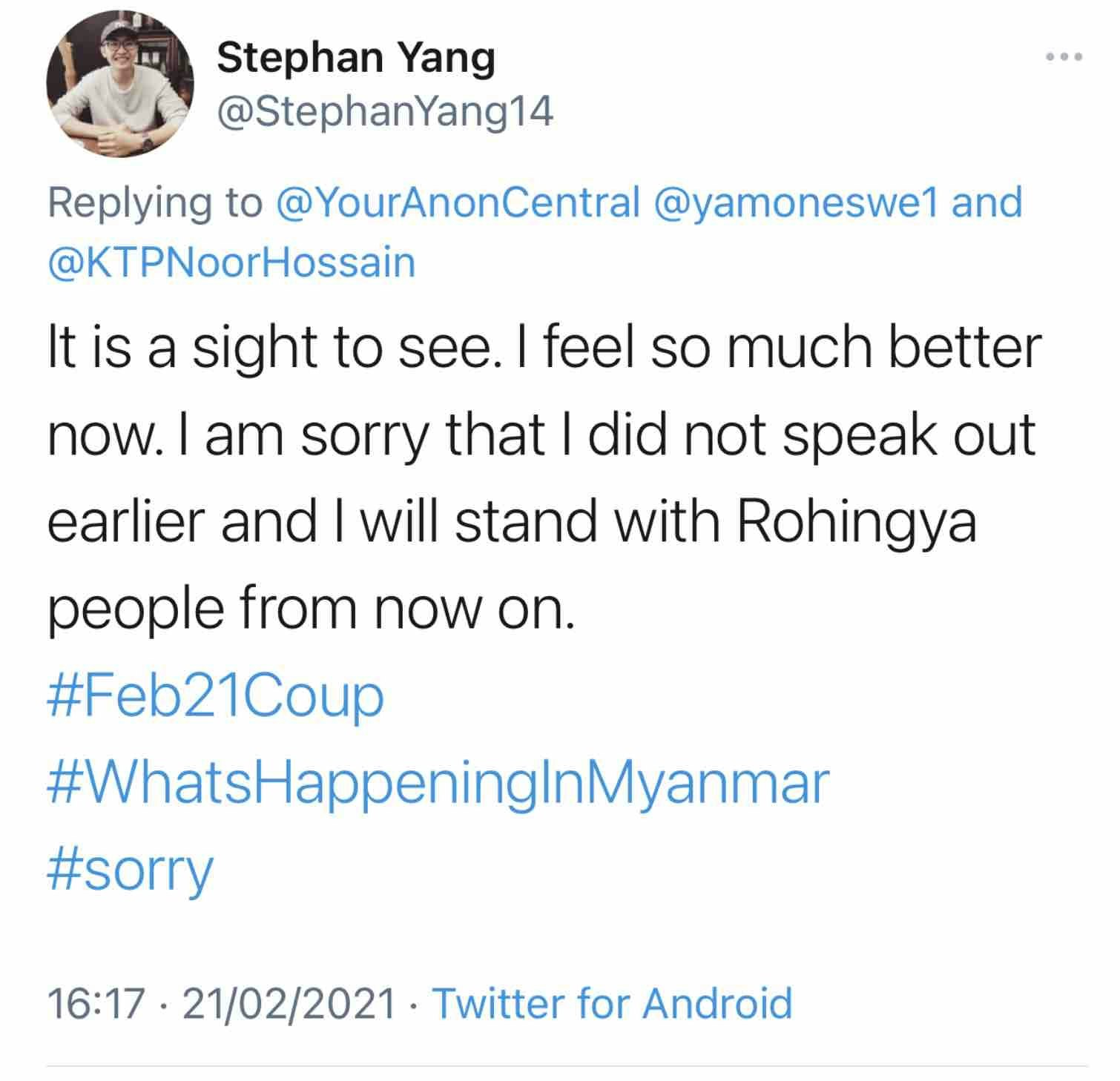 Noor Hossain will be exhibiting at the forthcoming Rohingya Photography Exhibition in Venice in October 2022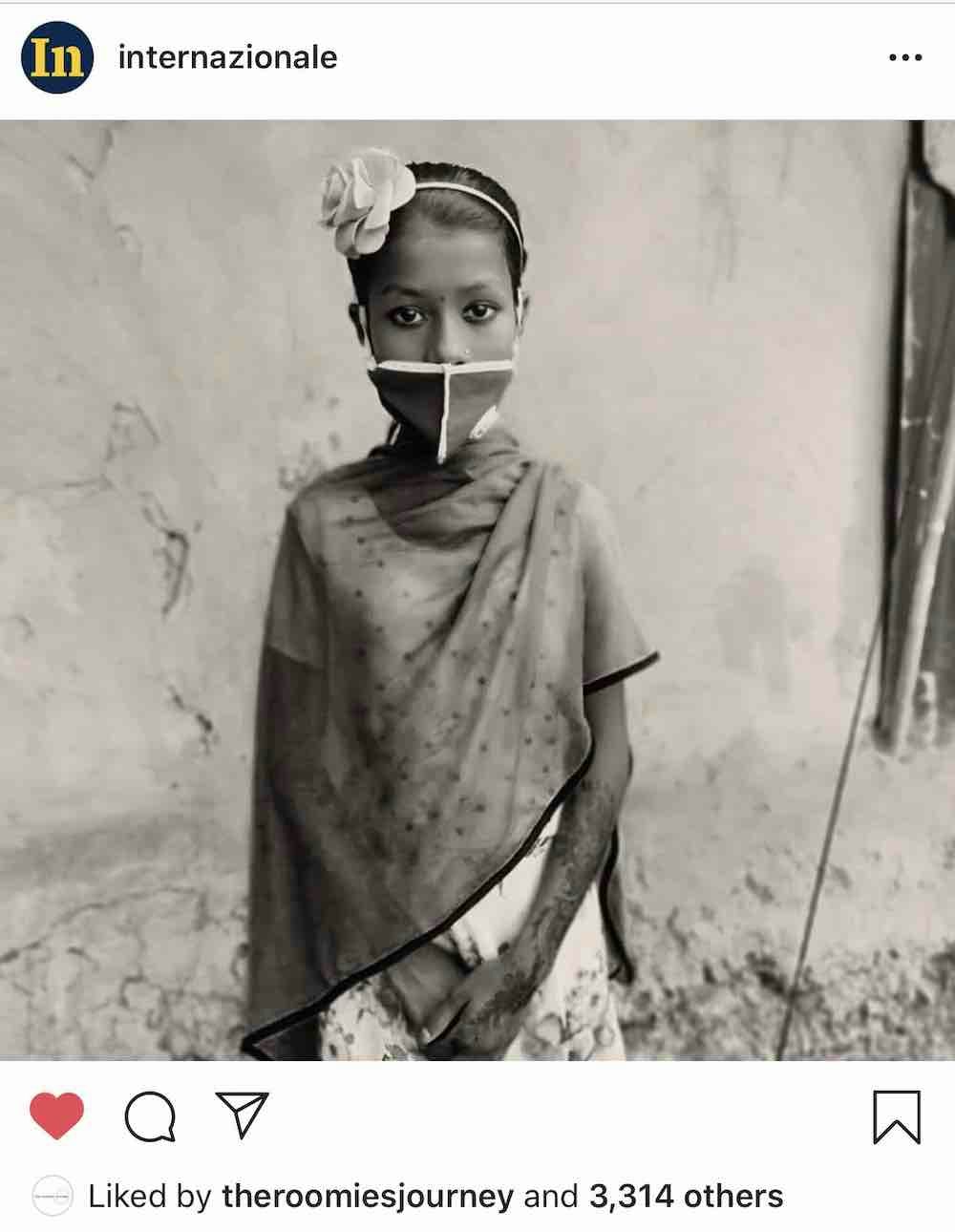 ---
updated: 6 August 2022