Ramadan & Eid 2022
---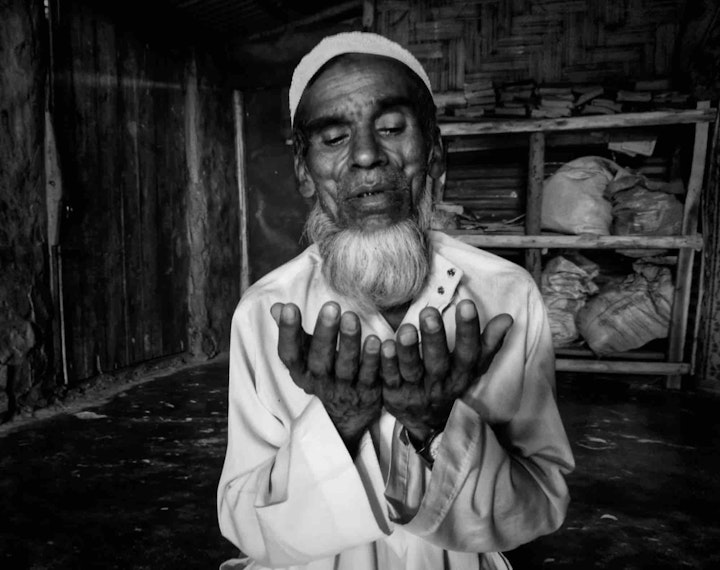 Ramadan and Eid 2022 in the Rohingya camps - a documentary photography competition.
The Golam Subhahan First prize was won by Haider Ali for his powerful portrait of a man deep in prayer in his sparsely furnished shack. A prayer of hope, for renewal of hope and a prayer of thanksgiving in the challenging circumstances faced by Rohingya refugees. The prize is named after Golam Subhahan, a man in his 70s who dutifully performs Al-Wida (to alert observants to rise and eat the pre-dawn meal) year after year in the refugee camps of Bangladesh.
Second and third prizes were won by Sahat Zia and Abul Kalam respectively. Head over to our instagram account to see the other winning images and special mentions. The special mentions (in no particular order) are Arfat Maung Hla Myint, Md Jamal, Mohammed Zonaid, Mohammed Hossain, Noor Hassan, Abdullah & A F Anwar.
---